THURSDAY, SEPTEMBER 29, 2022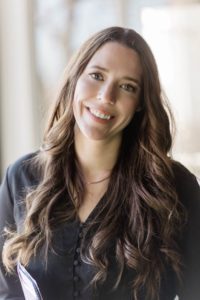 Amanda Stonerock is a business professional born and raised in Montana.  She has worked diligently for the last twelve years in social services and working to implement effective practices in the criminal justice system.  She currently owns Stonerock Business Solutions based in Billings, MT and specializes in non-profit development, grant writing, and strategic management.  For the last eight years, her work has focused on domestic violence, substance abuse, and community corrections.  In addition to her professional experience, Amanda is a two-time survivor of Domestic Violence both as a child and as an adult.  Her talk will focus on how the system failed her as a victim.  She encourages attendees to think outside of the stereotypes to identify potential victims and create systems that don't create more trauma.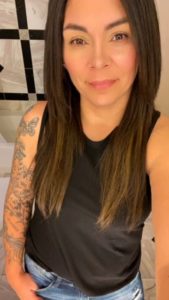 Jen Buckley is an enrolled member of the Chippewa Cree Tribe in Rocky Boy, MT. Her Indian name is Sweetgrass Lodge. Jen graduated from MSU-Northern in Havre, MT with a double bachelor's degree in Communications and Community Service. Her work background is in child protection, felony probation and parole, a tribal liaison for the Montana Board of Crime Control and now is currently working for Rocky Mountain Tribal Leaders Council as the Tribal Opioid Response Project Coordinator. Jen, most importantly, is a huge advocate for Murdered Missing Indigenous Women and is currently working on a statewide Billboard campaign to raise awareness on this issue with the hopes that it goes even farther beyond Montana.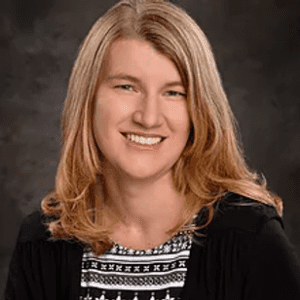 Crystal Amundson (she/her/hers) is a Licensed Clinical Professional Counselor, Registered Play Therapist-Supervisor, and Certified Daring Way Facilitator who earned her Master's Degree in Applied Psychology at Eastern Washington University. Over the last 16 years, she has worked with people across the spectrum of care, from outpatient, to residential, to acute inpatient.  Crystal has extensive experience in the areas of early childhood, foster care/adoption, life transitions, relationship support, and trauma.  She pulls from Developmental Attachment, Brainspotting, & Shame Resilience Theory to tailor treatment for her clients.  She prioritizes creating safe spaces that respect a client's spirituality, natural supports, and gender identity. In addition to counseling services, Crystal is the Clinical Director with Family Support Network.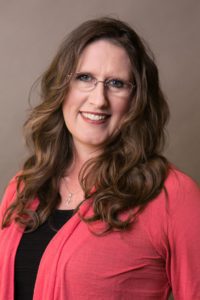 Barbie Jenkins
I am a victim of child abuse by family and friends, adult rape by a stranger, a landlord and most recently, a homeless man. My family is always at the heart of all I do.
Sharing my story as often as I have has been very cathartic for me. I find strength and courage in every word I utter. Bringing people together to feel free to share their stories too, is immeasurably fulfilling. I am bringing Jane Doe No More, a survivor led organization, to my own state! There is power in speaking! Empowering others to speak up and advance their own healing is incredibly rewarding.
I'm a wife of 33 years and a mother to a 27 year old son and a 21 year old daughter. I'm a professional business woman, an advocate for domestic violence with a focus on sexual assault, and an active RAINN Speakers Bureau member. I'm also a member of the Montana Victim Impact Panel and I speak to inmates about the ripple effects of their crimes in the hope I'll create in them a desire to change. I am the author of Burying Jane Doe, A Journey of Courage and Strength. It is my desire to affect change in the way society responds to sexual assault.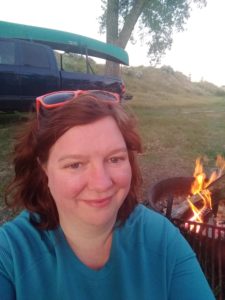 Jain Walsh received her J.D. from the University of Montana School of Law in 2011. She is a Crime Victim Rights attorney, specifically working to ensure crime victims' rights are enforced within criminal and post-conviction proceedings. Prior to joining MLSA in 2019, Jain operated her own family law practice in Missoula. Jain has a solid background in child welfare and dependency and neglect work. She is trained in facilitative and evaluative mediation, and collaborative law.
Jain served on the Western Montana Bar Association's pro bono committee and is the former secretary of the Missoula Urban Demonstration Project. (MUD). In her free time, Jain enjoys music and DIY hands-on projects.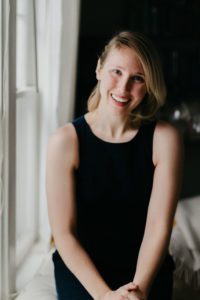 Brittney Mada is an attorney with the Crime Victim Practice Group of Montana Legal Services Association (MLSA), Montana's only legal aid, private, non-profit law firm. Mada is admitted to practice in the State of Montana, Fort Peck Tribal Court, and Northern Cheyenne Tribal Court. Mada earned her Juris Doctorate from the Alexander Blewett III School of Law with a certificate in Alternative Dispute Resolution and a Pro Bono Honors designation and has been in practice since 2020.
Mada is a Board Member for CASA of Yellowstone County, Board Member for the New Lawyer Section of the State Bar, and a small business owner. Mada has extensive experience working with non-profits throughout Montana, including the Yellowstone County Area Human Trafficking Task Force, CASA of Missoula County, the Community Dispute Resolution Center of Missoula, SAFE Harbor, Big Brothers Big Sisters of Gallatin County, and VISIONS Service Adventures.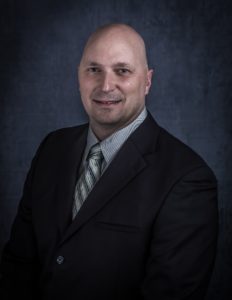 Nate Griesse has been a police officer for the past ten years and is currently the domestic violence detective with the Missoula Police Department in Montana. With inspiration and training from the Training Institute on Strangulation Prevention, Detective Griesse spearheaded reform of current practices associated with non-fatal domestic violence strangulation investigations for the entirety of Missoula County.  Detective Griesse rewrote policy and SOPs to include a response for non-fatal strangulation investigations.  He partnered with a multi-disciplinary team, including members from the Missoula City and County Attorney Offices, Relationship Violence Services, Missoula County Sheriff's Office, University of Montana Police Department, Partnership Health Center, and Providence Health and Services, to create and implement the first ever standardized county wide response to strangulation.  His work led to the formation of a strangulation evaluation pilot program associated with local medical providers.   He provides training to law enforcement and other medical, legal, and advocacy professionals to educate and promote a consistent community response to non-fatal domestic violence strangulations. Detective Griesse's efforts earned him the 2020 Domestic Violence Peace Officer of the Year Award and the 2020 Exchange Club Peace Officer of the Year.
Detective Griesse joined the Alliance for HOPE International faculty in 2020 as a Strangulation Instructor and also serves on the Legal Advisory Committee. Detective Griesse has spent approximately twenty years in public service in a variety of capacities.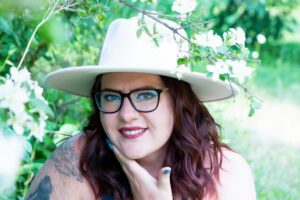 Tawny Rogers is the State Victim Liaison for the Montana Board of Crime Control. She currently works across the state to identify where there are barriers to accessing services for victims and survivors and where service providers encounter gaps. Prior to beginning with MBCC, Tawny worked for the Board of Pardons and Parole as the Victim/Witness Coordinator assisting victims, survivors, and families through parole hearings and the aftermath. She spent many years devoted to serving youth experiencing homelessness, countless of whom were victims of human trafficking and childhood abuse and neglect. While working with youth and young adults, she also pursued and received her Master of Arts degree in Criminal Justice with a specialization in Investigative Criminology. Tawny's focus since beginning her career has been the development and implementation of Trauma-Informed Practices when working with victims and survivors. She is a trainer in Trauma-Informed Practices. She is also a dog mom to a 100lb Bernese/Border Collie and a 12-year-old German Shepherd.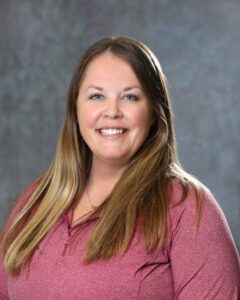 Brittany Christofferson
Licensed Addiction Counselor for RiverStone Health's Integrated Behavioral Health Team 
Brittany Christofferson started her career as a Child Advocate for the Domestic Violence and Sexual Assault Program in Havre, MT in 2008. Before moving to Billings, MT to work for the Yellowstone Boys and Girls Ranch, she was the Program Director for the Domestic Violence and Sexual Assault Program and the Program Facilitator for the MDT/SART (Multidisciplinary Sexual Assault Response) Team for Hill County.
More recently, Brittany was the Outpatient Director for Rimrock Foundation before given the opportunity to work with RiverStone Health for the past two years.  Brittany has 14 years working with people in the Human Services field.
Brittany is a member of the Suicide Prevention Coalition of Yellowstone County, trained in QPR (Question Persuade, Refer) and CALM (Counseling on Access to Lethal Means) and is now a trainer for Suicide Safer Care.
She is passionate about reducing the stigma of mental illness, validating people's unique experiences, instilling hope and being compassionate and empathetic with those suffering to ensure they are not alone.
On her free time, Brittany enjoys spending time with her family, dog Monte, cat Marvin, and supporting her children in their extracurricular activities.  She is also turning into a bit of a plant enthusiast!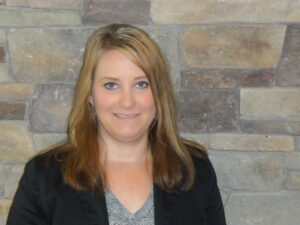 Sandi Karr, M.Ed., LAC, LCPC is both a Licensed Clinical Professional Counselor and Licensed Addiction Counselor in the State of Montana.  Karr is a member of NAADAC National Association for Addiction Professionals.  She is a 2006 graduate of Montana State University – Billings with a Master of Education in School Counseling from Montana State University – Billings and a Bachelor of Science degree in Psychology in 2000.  She began her career as a psychotherapist and addiction counselor at the Mental Health Center in Billings, MT.  Today she is the Director of Behavioral Health Services for Riverstone Health, which integrates behavioral health into the primary care setting.  She started with Riverstone Health in 2010.   Karr has a distinctive understanding of treating mental health in primary care, as well as educating primary care providers about mental health.  She works as a Behavioral Health Provider in clinic and has a teaching role with the Montana Family Medicine Residency.   Karr is dually licensed with a focus on treating patients with co-occurring psychiatric and substance use disorders.  She is certified in treatment modalities for trauma disorders, EMDR, Cognitive Processing Therapy and Prolonged Exposure Therapy.  Karr has presented on several topics to include trauma-informed care, suicide prevention, addiction medicine and treatment of patients with co-occurring mental health and substance use disorders and the role of behavioral health in managing chronic health conditions.
Bryan Dake
Assistant United States Attorney Bryan Dake joined the United States Attorney's Office for the District of Montana in 2014.  He previously clerked for the Honorable Sam E. Haddon in the United States District Court for the District of Montana.  Bryan's prosecutions focus primarily on violent crime in Indian Country, white collar offenses, and human trafficking.  He also prosecutes narcotics and firearms offenses.  He is formerly the Human Traffic Task Force Coordinator for the United States Attorney's Office – District of Montana and is currently the Asset Forfeiture Coordinator for the same office.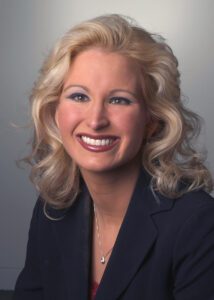 Stephanie Baucus is the volunteer co-founder and co-chair of the Yellowstone County Area Human Trafficking Task Force.  She is also a fulltime attorney with Moulton Bellingham PC, where she focuses on litigation, corporate matters, government relations, and regulatory work.
Ms. Baucus co-founded the trafficking task force with Penny Ronning in 2016.  The nonprofit has over 800 members and over 100 partner groups and agencies.  The group has conducted hundreds of trainings, hosted Montana's largest trafficking conference, distributed over 50,000 trafficking awareness cards, coordinated educational campaigns, helped launch other regional task forces, and helped members save resources and fill gaps in services.
Ms. Baucus has donated hundreds of hours each year to the anti-trafficking effort.  She initiated, helped draft, and advocated for legislation that strengthened Montana's trafficking and pimping laws, added these crimes to the definition of crimes of violence, closed loopholes in existing statutes, increased penalties, and changed the definition of prostitution to include all commercial sexual activity. Ms. Baucus advised on and advocated for an ordinance that is helping Billings, Montana to close local illicit massage businesses.  She was asked by the American Bar Association to write an article on how the global problem of sex trafficking affected local communities and how lawyers could help fight the crime.  That feature piece was published in the Summer 2020 edition of the ABA's Young Lawyer Magazine and distributed to over 250,000 print subscribers and more ABA members online.
Before joining Moulton Bellingham in Billings, Ms. Baucus worked as General Counsel and Vice President of a consulting firm for seven years.  Before that, she received a Schedule C Presidential Appointment and served as an Associate Director at the U.S. Department of Justice in Washington, DC, focusing on intergovernmental relations, public engagement, and a variety of issues, including human trafficking.  She started her career in private practice, where she represented clients in various types of civil and criminal matters and in pro bono cases.
Ms. Baucus is a lifelong advocate for victims and civil rights, having served in the U.S. Department of Justice, on the Montana Human Rights Commission, as a student attorney during law school in Boston on the prison legal assistance project, and as a board or committee member for over a dozen nonprofits in Washington, DC, Helena, MT, and Billings, MT.
She graduated from Harvard Law School and earned her B.A., summa cum laude, from Emory University with majors in Political Science and Religious Studies.  She was born on Lackland Air Force Base in San Antonio, Texas to two U.S. Air Force Officer parents.  She now lives in Billings now and has two young daughters, who help inspire her work to prevent trafficking, to reduce demand for the crime, to protect those who are vulnerable, and to support survivors.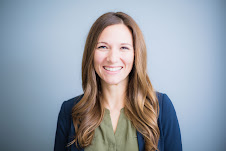 Brittany Homer is Co-Founder and Executive Director of End Exploitation Montana, Co-Founder and Co-Creator of STAND Week (a middle school media safety program), and Co-Creator of the video, Media Safety for Parents. She has a Master's Degree in Family and Human Development, is a Certified Family Life Educator, and is creator and host of the podcast, Raising Today's Kids, where she shares her deep belief in the power of parents. Brittany has also served as a Court Appointed Special Advocate (CASA), Sexual Assault (SANE) Advocate, and as Co-Chair of the Safeguard Alliance (a task force of the National Center on Sexual Exploitation). Brittany and her husband feel so blessed to have four children who inspire her to fight to protect all children.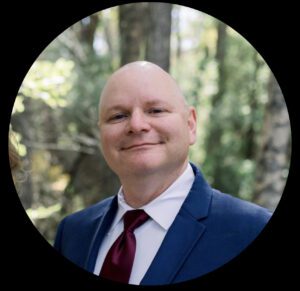 Earl C. Campbell has been a sworn officer for 29 years with the last 22 years being with the Billings Police Department. Earl is assigned full-time to the Federal Bureau of Investigation's Montana Child Exploitation and Human Trafficking Task Force. Earl has worked online child exploitation for over 12 years and his primary job is to initiate and investigate cases involving the online exploitation of children. Earl creates and participates in community presentations to help inform people of the online activities' kids are participating in and the dangers of some of those activities. Earl has received extensive training in fighting the online exploitation of children, which includes specialized software usage as well as identifying areas of the internet where predators go. Earl has also received training from the United States Secret Service in computer forensics, mobile device forensics, and network intrusion investigations. In December 2017 Earl was appointed to the Montana Information Security Advisory Council by then Governor Steve Bullock.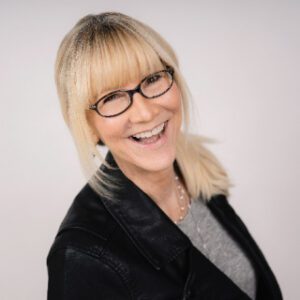 Penny Ronning
As the daughter of a child victim of sexual violence, Penny learned early in life how trauma impacts families and how victims of childhood abuse live with the painful affects throughout their lives. During her years as a Court Appointed Special Advocate for abused and neglected children (CASA), Penny again saw firsthand the impacts of sexual exploitation and violence on children. In 2016, Penny approached the FBI with the idea of creating a community and law enforcement task force to fight human trafficking. Shortly thereafter, with the support of the FBI and the United States Attorney's Office, Penny Ronning and Stephanie Baucus partnered to co-found the Yellowstone County Area Human Trafficking Task Force, now the largest such task force in Montana.
Penny has traveled throughout the state speaking on anti-trafficking work at the local, state and federal levels of government, and has trained thousands of people throughout Montana and the country on how to fight human trafficking. She has co-authored state legislation strengthening laws against crimes of sexual violence and has successfully increased funding for law enforcement at the state and local levels.  As an elected member of Billings City Council, Penny successfully led on the creation and passage of a city ordinance which has effectively shut down the most illicit massage businesses within the state of Montana. In 2020, she was invited to participate in and attended the White House Summit on Human Trafficking.
Penny volunteers her time overseeing the YCA Human Trafficking Task Force and helps communities build their resources to fight crimes of sexual violence, support victims, and strengthen laws to protect vulnerable populations and prosecute violent offenders. She also dedicates her time and energy to partnering with The National Center on Sexual Exploitation in championing federal legislation to protect children from online predators and sexual exploitation.
Penny earned a B.A. from Montana State University with a major in Film and an M.B.A. from the University of Mary. She lives in Billings with her two dogs and enjoys her work which takes her throughout the state and country.
Andrew Yedinak is a Supervisory Agent in Charge with the Montana Department of Justice, Division of Criminal Investigations. Yedinak oversees the Human Trafficking Task Force for DCI as well as the Computer Forensic Unit and the Sexual and Violent Offender Registry Unit. Yedinak started with DCI in 2017 after moving from the State of Illinois where he worked in Law Enforcement since 2004. Throughout his career, Yedinak has done an array of police work to include Patrol, SWAT Operator, Major Case investigator, and spent the vast majority of his career doing undercover narcotics work for nearly 10 years. Yedinak now focusses on Human Trafficking investigations at both the State and Federal level and seeks to bring closure and healing to victims in this terrible life of modern-day slavery.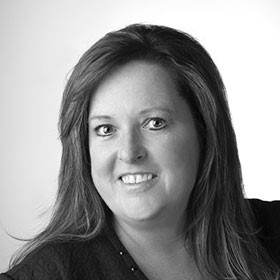 Georgia Cady is currently the Executive Director at Tumbleweed.  She has been involved in intensive youth case management for over 28 years.   She spent the first 16 years of her life growing up on the Northern Cheyenne Indian Reservation where she learned a deep respect for the Native culture. She is at her best when working with youth to problem solve through whatever they are experiencing at the moment.  Building strong relationships with youth and young adults is her passion.  She prides herself in a strong work ethic that comes with a fun spirit.
During her career she has worked as a Transition Counselor and Chemical Dependency teacher at Dull Knife Memorial College in Lame Deer Montana, for DPHHS as a Child Protective worker in Carbon County Montana, hospital social worker in Columbus Montana, Program Manager and Chemical Dependency Counselor at Yellowstone Boys and Girls Ranch in Billings, Montana and has served many rolls at Tumbleweed in the past 7 years to include starting the Human Trafficking Program.
Georgia has served on the Governors Child Abuse and Neglect Review Commission and currently serves on the Montana Board of Crime Control, and the Governors Missing and Murdered Indigenous People Commission.
Family is everything to Georgia and when she is not at work she is enjoying many great adventures with her family at her country home.  Georgia is most at home in her greenhouse, and in the outdoors.  Both bring her peace and great joy not to mention the thrill of sharing in the harvest of vegetables  with friends.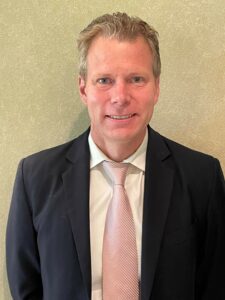 Zeno Baucus
Assistant United States Attorney Zeno Baucus serves as Deputy Criminal Chief for the United States Attorney's Office for the District of Montana.  He is also the Human Trafficking Task Force Coordinator for the District.  That Task Force includes law enforcement and prosecutors from across the State.
Mr. Baucus's prosecutions primarily focus on the online sexual exploitation of children, sex trafficking, and child pornography.  Mr. Baucus also devotes significant time to white collar and corporate criminal cases, and he has prosecuted other cases involving child abuse, murder on public lands, crime on the Hi Line and the Northern Border, drug trafficking, other narcotics-related offenses, and other violent crime.  He has conducted numerous jury trials in various federal courthouses around the state.
Since 2015, Mr. Baucus has been based in Billings, Montana.  Before that, he was also with the U.S. Attorney's Office, but was based in Helena, Montana.  Prior to joining the U.S. Attorney's Office in January 2013, Mr. Baucus was based in Washington, DC, where he worked for two international law firms for almost a decade, focusing primarily on corporate compliance, government investigations, securities litigation, and other civil and criminal cases. While in private practice, Mr. Baucus was also active in pro bono work, including successfully representing the ACLU in federal litigation and representing a migrant worker in civil court.
Mr. Baucus graduated from Stanford University in 1999 with a Bachelor of Arts in Political Science and from Georgetown University Law Center in 2004 with a Juris Doctorate.  He lives in Billings with his wife and two young daughters.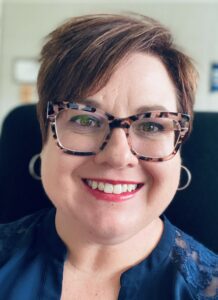 Erin Lambert is the Interim CEO at YWCA Billings. She holds Bachelor of Science in Liberal Studies and Master of Science in Rehabilitation and Mental Health Counseling from Montana State University-Billings.
Erin began her career in domestic and sexual violence advocacy in 2005 as a volunteer advocate. In the 17 years since, she has coordinated YWCA Billings' sexual assault response, managed the Gateway Shelter, served as Director of Programs overseeing all YWCA programs, and provided oversight of all grants, contracts, and financials as Chief Operating Officer. She is skilled in program design and implementation focusing on trauma informed practices to support survivors of gender-based violence. In addition to direct services expertise, Erin is experienced in non-profit accounting and private and government grant management.
Erin has been qualified as an expert witness on domestic and sexual violence in Billings Municipal Court, Yellowstone County Justice Court, and the 13th Judicial District Court. She testifies about the dynamics of domestic violence, impacts of trauma on victims, counterintuitive victim behaviors, and other related topics.
Erin is a wife and mom of three. She was born and raised in Montana and enjoys reading, cooking, and collecting office supplies.