THURSDAY, SEPTEMBER 28, 2023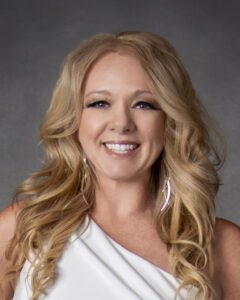 Robin Morgan is a Powerful Advocate & Community Leader, Successful Entrepreneur, Recognized Speaker, Author & Mentor – here to inspire women to believe in themselves, recognize their intrinsic value, stop tolerating abuse, and start making more powerful relationships & life choices. Her message to women is to help them realize they can RISE UP, overcome life challenges & circumstances, and create the life, family & future they desire and deserve.
Robin brings her story and hard-won wisdom from a rocky path in youth and has risen to own her growing photography studio and retail shop in Billings, MT – in a beautiful historical building downtown. She has a powerful, and at times harrowing, testimony to share – and already is an advocate and speaker for child abuse and domestic violence prevention.  Her work and writing is now expanding to help women believe in themselves, recognize their intrinsic value, stop tolerating abuse, and start making more powerful relationship choices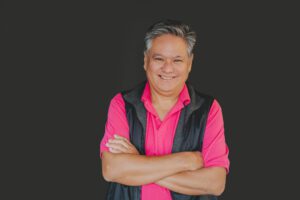 Danny Choriki was born in Bozeman and educated in towns and cities across Montana starting in Moccasin and graduating from Great Falls HS and Montana State. I left in 1984 to further my education and career in New York City as an environmental social scientist. I returned to Montana in 2013 to care for my parents, Ray and Doris Choriki. Among the gifts I received from them was a sense of responsibility for the community where I live, the understanding that outcomes matter more than intentions or beliefs, and that you always try to leave a place better than you found it.
During the decades I lived in NYC, I was a student, a policy analysis, an information technology expert, and a consultant on how information and decisions flow within organizations (process engineering). Because of these experiences I view the world and the human experience as a set of systems. I am trained in analyzing complex problems in search of root causes. And like any good shade "tree mechanic", after analysis, I continue to test hypotheses and solutions, and I don't stop until the problem is fixed.
We live in a time when we as a culture are just starting to understand the complexity of life and how to use that understanding to make the lives of as many people as possible better than they were. One key to this is understanding social issues such as family violence from the perspective of the daily lives of individuals. This includes understanding how people's daily lives intersect with the bureaucracies as well as the physical and social environments in which our daily lives are imbedded. Daily life is where the influences of culture and economics manifest themselves.
This is the lens I use to understand our world and define my approach to public policy. It guides my decisions as a member of the Billings City Council. It is central to my work restoring vitality to the working and middle classes of America as well as my work here in Billings to launch The Ubet Post, a 21st Century reboot of the small-town community newspapers from 100 years ago.
I have been the president of the Billings Association of Humanists since 2014 and on the Boards of the Billings Unitarian Universalist Fellowship and the Association of Secular Elected Officials, and the Magic City Community Gardens.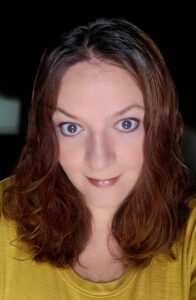 My name is Kristi Bice. I was born in Bozeman, Montana and currently live in Billings with my husband and our two adult children. I have worked in the insurance industry for the past 9 years. I am currently a Sales and Service Coordinator at PacificSource Health Plans.
I am also a survivor of child sexual abuse. For many years, I only spoke about my abuse to close friends and family. In 2018 I began speaking publicly about it in an effort to help other survivors. Since then, I have been involved with getting new legislation passed for child sexual abuse cases as well as volunteer organizations that help support survivors and educate the public and law enforcement on sexual abuse. I am also a volunteer speaker for Victim Impact through the Department of Corrections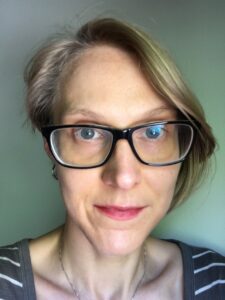 Dr. Malcolm Horn received her Doctorate in Psychology, with a teaching emphasis, from Walden University. She is a Licensed Clinical Social Worker and is licensed by the state of Montana as an Addiction Counselor. She also had accreditation from NAADAC as a Masters Level Addiction Counselor (MAC) and a Substance Abuse Professional (SAP). She is the incoming President-Elect for NAADAC. She currently works as the Chief Behavioral Health Officer for Rimrock Foundation, a CARF-Accredited co-occurring treatment facility that provides the full ASAM continuum of care in Billings, MT. She is responsible for ongoing training and education for clinical and support staff and supervises the mental health counseling team. She is passionate about changing systems to improve access to care and reduce the stigma that surrounds mental health and substance use disorders.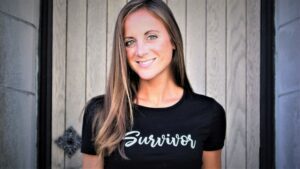 Ashley Bendiksen is a national speaker and award-winning activist, leading change in the areas of domestic violence and sexual assault prevention, as well as resilience, mental health, and personal development.
She's been seen on major news media, including the #1 true crime podcast on iTunes, and was featured in an 8x award-winning documentary on Notoriety Network. Ashley graduated as Valedictorian of Salve Regina University with a B.A. in Administration of Justice and built an accomplished career in criminal justice, victim services, primary prevention, policy, advocacy, and communications. She is sought after as a top speaker for youth and schools, in addition to training first responders, victim services providers, workplaces, and military bases.
As an activist, Ashley has spearheaded countless social change initiatives, successfully lobbied for the passage of new laws, and held leadership and chairperson roles for dozens of nonprofit and grassroots organizations. She is also the founder of the Blue Hearts Project – a global storytelling platform for survivors of abuse – and co-manages an online support group alongside ABC's The Bachelorette, Katie Thurston. In her local community, she serves on two boards of directors, which includes her county's domestic violence resource center.
Passionate about mentoring youth, Ashley is also the co-founder of Island Youth Coaching – an agency specializing in life coaching and college consulting for teens and young adults. She also coaches trauma survivors as a Certified Life Empowerment Coach, Victim Advocate, and Cognitive Behavioral Therapy (CBT) Practitioner. Ashley is also extensively trained in trauma recovery, holistic wellness, and alternative healing modalities and is experienced in providing LGBTQ+ and BIPOC-informed support, as well as assisting non-cis and male survivors.
Ashley held the title of Miss Rhode Island for America in 2021. Before this, she held the title of Miss New Bedford 2009 and placed in the Top 5 in the Miss Massachusetts pageant. She also serves as the editor of two major magazines in her community.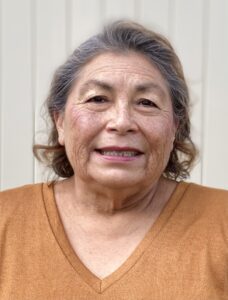 Jean Bearcrane is a Billings native who was raised in Billings from age 5.  She is a member of the Crow Tribe and graduated from MSU-B, formally known as Eastern Montana College.  After college, she attended and graduated from Marquette University Law School in Milwaukee, Wisconsin in 1984.  She became a member of the Wisconsin Bar Association in 1984 and a member of the Montana State Bar Association in 1985.  She has provided legal representation to Indian and non-Indian clients but most of her legal representation was to tribal governments.  This includes serving 3 ½ years as a special full-time prosecutor for domestic/sexual/dating violence and stalking.  She has also served as a member of the domestic violence unit for Montana Legal Services for 3 years and thereafter has provided TA&T for organizations and tribal DV/SA offices.  She feels her greatest role, however, is as a grandmother and great-mother.
Friday, September 29, 2023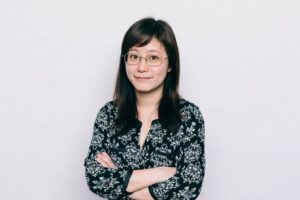 Pi-Ju (Marian) Liu, Associate Professor, Purdue University
Dr. Marian Liu conducts applied and translational research around elder justice issues, covering topics on elder abuse, neglect/self-neglect, and exploitation. She works with Adult Protective Services at the national, state, and county level to measure effective services and outcomes, improve statewide data collection, and advocate for additional training for Adult Protective Services workforce. She is a board member of the National Adult Protective Services Association and co-chaired its Research-to-Practice Interest Group. She enjoys cardio boxing outside of work, and rock climbs with her husband.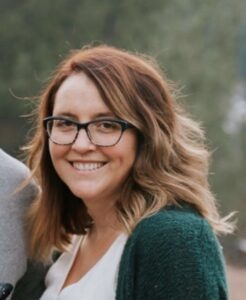 Lianna Waller, Adult Protective Services Section Supervisor, Montana DPHHS Senior and Long-Term Care Division
I graduated from the University of Montana in 2009 with a bachelor's degree in biology and secondary education. I have spent the last 14 years working in social services aimed at reducing risk to vulnerable populations across Montana. I am currently serving the Section Supervisor for Adult Protective Services. I live in Missoula, Montana with my husband and our 10-year-old daughter. I enjoy spending as much time as possible outside and in the mountains: camping, hiking, skiing, running, and just being.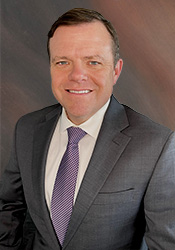 Ken Shetter
National Director, Family Justice Center Alliance
Ken Shetter is the National Director of the Family Justice Center Alliance. Ken earned a BS in Education from Baylor University; an MA in Applied Sociology from The American University where he was a Dean's Scholar and a Sociology Department Fellow; as well as a JD from Baylor Law School. In addition to his role as Mayor of Burleson, TX, Ken became the first Executive Director of the Safe City Commission in Tarrant County, which collaborated with dozens of other agencies to build and operate One Safe Place, Forth Worth, the largest Family Justice Center in Texas.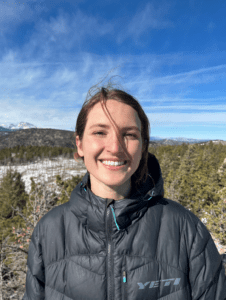 Ellie Stanton is from Colorado and attended the University of Colorado, Boulder, where she graduated with a double major in Environmental Studies and International Affairs. She is serving with the Billings Police Department to help build a Family Justice Center – a gateway where domestic violence victims can access numerous essential services in one location. On most days, you can find Ellie either mountain biking, skiing, or nose-deep in an LSAT prep textbook.