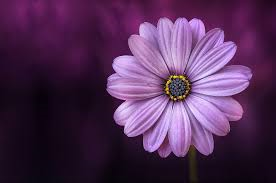 The Billings Area Family Violence Task Force began in May 1990. The creation of the Task Force was, in part, the result of the McGuire Memorial Conference on Family Violence held in Billings that same month. On December 2, 1989 Isabel McGuire and her two young daughters, Kate and Jenny were killed by Isabel's second husband, Chris Dennis. Two days later, Chris Dennis also killed himself.
Friends and professional associates of these doctors decided that an educational conference would be one way to bring about public awareness of the seriousness of violence in family homes and to point out the tragic results that may occur if the violence is allowed to persist. In May 1990, the McGuire Memorial Conference on Family Violence was held.
On the second day of the conference, the simple question was put to the group of participants, "Where do we go from here?" To respond to the question a short planning meeting was held at the end of the conference for those who were interested in continuing to try to bring awareness to our community about family violence. At that planning session, it was decided that a group was needed to work on the issues. So, the Billings Area Family Violence Task Force was established for this purpose. The Task Force was incorporated in 1990 and within a few years was established as a not-for-profit tax exempt organization.
The original planning group very consciously decided that the Task Force would not take actions that in any way would diminish what other groups could accomplish in the provision of direct services. In addition to bringing community members together on a monthly basis for purposes of collaboration and education, our major tasks each year are providing education through our Speakers' Bureau and planning the annual McGuire Conference. We also continue to provide educational resources in printed forms through a Resource Handbook and a Pocket Guide. Note: a revised Family Violence Handbook and Resource Guide is coming soon.
Mission
The Billings Area Family Violence Task Force is a group of concerned citizens and professional people committed to the coordination of community resources and education of service providers and the general public for the purpose of reducing family violence in Billings and the neighboring communities.
Target Population
The Billings Area Family Violence Task Force is dedicated to serve: any person residing in or who formerly resided in the home, including a spouse, former spouse, children, or other person who is related by blood, law, or intimate relationship who experiences the infliction of physical, sexual, or psychological injury. This includes people of all ages, from infants to the elderly.
Purpose
The Billings Area Family Violence Task Force is a source of community education and coordination for existing programs that aid victims of family violence and reduce family violence.
Montana Crime Prevention Association
The Billings Area Family Violence Task Force is a member of the Montana Crime Prevention Association (MCPA). The MCPA is a non-profit group organized exclusively for charitable and educational purposes. It is a professional organization encompassing community representation at all levels dedicated to providing collaborative partnerships and education that addresses, encourages, and supports crime prevention efforts across the Tribal Nations and the State of Montana. For more information or to become a member of the MCPA go to www.mtcrimeprevention.org .
Ongoing Task Force Projects
Family Violence Resource Handbook
Grant Development
Public Relations
Fund-Raising
Community Resource Research
Task Force Education Programs
The annual McGuire Conference on Family Violence provides training for professionals working with victims in the community. Task Force members provide community education through public presentations and involvement in other conferences.
Join the Billings Area Family Violence Task Force Today
Membership in the Billings Area Family Violence Task Force is open to individuals who support the objectives of the Task Force.  Applications are approved by the Executive Committee.
Membership includes:
Regular – voting member:  individuals who are in good standing with the Task Force and whose dues are currently paid are entitled to one vote.
Honorary Life – voting member:  individuals who supported the Task Force through substantial and extraordinary means and are elected as an honorary life member by the Task Force Executive Committee.
Associate – non-voting member:  individuals who express interest and do not pay dues or organizations who express interest in or support for the Task Force and wish to be associated with the Task Force.
Organizational – transferable to various members of the organization.  Organizational Members are allowed one vote on an issue if multiple representatives from the same organization are preset at a Task Force meeting.
Help support our efforts to reduce the incidents of family violence and support victims of family violence.
Membership Application
For further information on membership, click on contact us or attend a meeting.
Billings Area Family Violence Task Force Participation Survey
BAFVTF 2023 Officers
Chair: Lisa Cetrone Wells
Vice Chair: Shannon Berg
Treasurer: Nancy Farrar
Secretary: Karen Pereau
Project Committee Chair:
Membership Committee Chair:
Program Committee Chair: